My aim is to be the human face of research —
to present research findings in a way that is accessible and meaningful to the everyday person.
I am currently undertaking a PhD at the University of New England.
My research is based on hearing firefighters stories of exposure to suicide to gain a rich in-depth understanding of their experiences.
I am the recipient of an Australian Rotary Health Scholarship for postgraduate research in emergency services workers' mental health.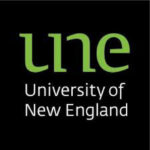 I have taken my research to the next level by embarking on a PhD at UNE. I am seeking to better understand the experience of firefighters who have been exposed to or impacted by suicide.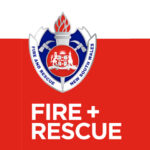 From my findings I hope to create a person-centred culturally specific suicide preparedness, prevention and postvention program for firefighters.
I am currently involved in several research projects in the field of mental health and suicide, collaborating with researchers at the University of Sydney and the University of New England.
I have worked on research projects with the Black Dog Institute and the University of New South Wales aimed at building resilience in firefighters to reduce the impact of trauma and improve mental health outcomes.
You can read the outcomes of one of these projects focussing on resilience at work here